Who I Am
Hello! I'm Edgar Vargas

Originally from dusty Eastern Washington, I moved to the Seattle area where I attended Lake Washington Technical College and pursued the Multimedia Design program. In addition to studying every aspect of video production to obtain the Audio/Video degree, I cultivated my knowledge in other areas of Multimedia, and ended up graduating with a degree in the Print Design program and the Web Design program as well.
While in Washington I worked for the City of Redmond at their youth center, the Old Fire House Teen Center, as the Computer Lab Coordinator. It was a rewarding position that allowed me to expand my web design skills, but I saw the need to be in an environment where my Audio/Video skills would be more in demand. So I relocated to San Jose, CA and I've been here ever since.
I spent a few years working at a local UPS store where I had the opportunity to further sharpen my design skills by creating business cards and large print banners. Then in late 2012 I was able to gain a position with Mountz, torque tool company. While this position is only part time, it gave me something that was very valuable. It provides greater flexibility and freedom to pursue other opportunities in videography and editing. This flexibility paid off well as I was able to take on other job opportunities and grow my experience.
I've been able to work on a diverse set of projects, in a variety of positions, from a startup specializing in yoga, fitness, and cooking videos, to movie shorts and even corporate video shoots with companies like Netflix. All the while I am able to produce promotional how to videos with Mountz. In the meantime I'm still looking for a more full-time position to apply my skills as I grow my abilities and experience as a freelancer.
What I Do
I Love to Edit Video!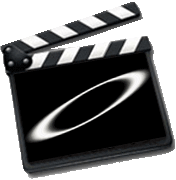 Audio/Video production is where I shine, in both filing and editing. I have a fully advanced editing station, based on the Final Cut software editing suite. For Videography, I film in HD with my Sony PMW-EX3 video camera, and other assorted cameras.
Beyond having the right tools, I have a passion and drive to make any video perfect. It's not uncommon for me to be awake in the late hours of the night, scrutinizing every frame, every pixel, to make sure every aspect is beautiful and perfect. Whether its for marketing, business, an artistic piece or to capture a moment, every video has an audience that needs to be reached. I bring a unique vision to my quick and proficient style of editing.
Of course, when you start with great raw footage, it makes the editing process even more efficient. I bring highly technical and proficient skills to my Videography abilities. Make sure to view the portfolio section to see clips shot in HD; Then image your own video needs in the same beautiful quality with professional editing. Just don't forget to contact me.
I Work in Print and Web Too!
When it comes to web and print, I focus clean and simple design work. Over time I have added beauty and flair to my designs expanding my skills from their utilitarian nature.
I can design for many print needs including brochures, fliers, and banners, as well as less conventional mediums such as t-shirts, hats, mugs. I use the Adobe Creative Suite software. My focus starts with function, but I use programs like Photoshop, and Illustrator to great effect. I use InDesign to compile complicated print projects.
In web design, I use Dreamweaver to create websites that are simple and function well. I then use Photoshop and Illustrator to create a unique and attention-grabbing appeal. I specialize informative sites which are perfect for artists, small business, and other small organizations. With my abilities I can easily connect your print and web design needs.